We work on various projects to realize our mission; We increase number of citizens that participate to environmental activities and coordinate citizens and various groups to realize sustainable communities and society.
---
Administration of "Kyoto Municipal Center for Promotion of Environmental Protection (Miyako Ecology Center)"
We administer the center since it was established in 2002. We promote and support environmental activities with various stakeholders through capacity building of citizens, creating opportunities to learn and participate, approaching to make a mechanism for sustainable society, supporting and collaborating with various activities, and spreading information of idea for eco-life.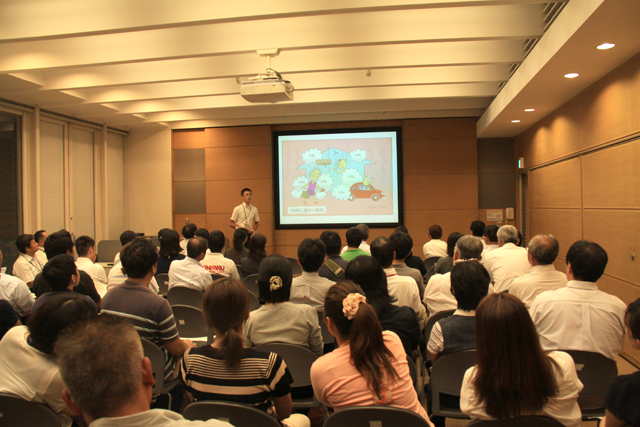 Eco-School districts support center
Eco-School district is one of the community units in Kyoto city. We support environmental activities in Eco-School districts. We coordinate human resources from Miyako Ecology Center to communities as well.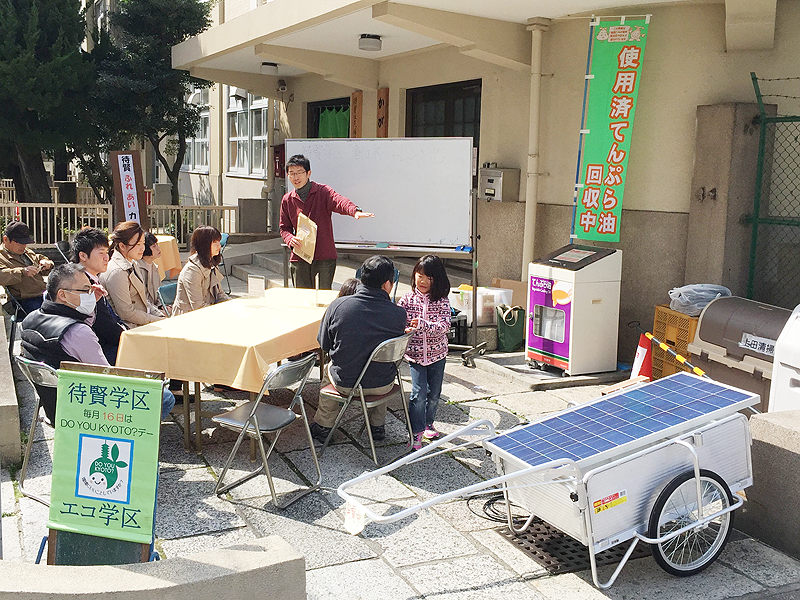 International cooperation
We support environmental education projects and environmental activities abroad with our experiences and know-how in Kyoto.
We coordinate some international training course related with environmental education / environmental activities / Citizens participation from Japan International Cooperation Agency (JICA). We cooperated with JICA's project "Promotion of Circular Economy" in China to establish an environmental education facility in Beijing.
Since 2016, we have just started new project on "Capacity building and Community development for Low-Carbon Society" in Malaysia.